Agelyss Lip Plumper With Volulip Review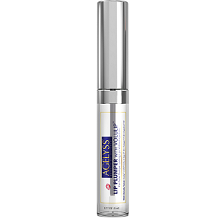 BEST PRODUCT
This review is for one of the best lip plumpers on the market, called Agelyss Lip Plumper with Volulip. It is designed to transform the health and the look of your lips, into plumper, softer, fuller and smoother lips. The product contains 5 clinically proven and patented ingredients that are responsible for the soft feeling, fuller looking and cushiony lips. The manufacturer claims that this product also protects your lips from sun rays and other harsh environmental effects. It also stimulates collagen production, keeping your lips firm, and looking younger.
This is just one of many skin care products manufactured by Agelyss, which all contain anti-aging properties.
The manufacturer provides detailed information on the results of the study that was conducted about the ingredients. We have provided you with some information in this review, however, if you would like more information, we recommend that you visit their website.
Ingredients
The key ingredients in this product are as follows:
Volulip
Syn-Coll
Argireline-NP
Stay-C50
Trylagen-PCB
Volulip's effect on your lips is through its properties that mimic the hyaluronic acid injection by doubling its synthesis level. Volulip increases the internal and external texture of your lips with a visible impact on the shape as well. It also improves the volume, hydration, and softness, providing it with a youthful and firm look.
Syn-coll helps prevent signs of aging, such as wrinkles and fine lines from forming, and reduces the appearance of those that are already present on your lips. It also improves the production of collagen and protects the collagen from degrading enzymes. In clinical studies, Syn-coll showed strong effects on all kinds of age-related signs and confirmed safety for use as cosmetics.
Argireline-NP is a chain peptide that prevents fine lines and wrinkles from forming. It does this by inhibiting neurotransmitter release at the neuromuscular junction. This ingredient is one of the well known innovative anti-aging ingredients that is used as the active ingredient in many anti-aging products on the market.
Stay-C50 is a type of Vitamin C that reduces the level of damaging free radicals on your lips and improves the production of collagen, which then increases the firmness of your lips. Various studies have shown that Say-C50 is an active principle for many more other effects not only on the skin but as well as on hair, gums, and teeth.
In one of the studies, the participants who had used Stay-50 regularly experienced firmer skin. This finding was further supported by another finding that states that Stay-50 promotes the synthesis of collagen I and III in human fibroblasts.
Even though Trylagen-PCB does not work exactly the same as Stay-50, it also works on collagen. Trylagen-PCB combines proteins and peptides that help restore and maintain the collagen levels of young and mature skin. In this case, it would work on your lip skin.
There are also other ingredients that contribute to the effectiveness of this hydrating lip plumper, such as peppermint oil, Vitamin E Oil and Sweet Almond Oil.
Dosage
Agelyss Lip Plumper comes with its own applicator. To use the product on your lips, use the enclosed applicator brush to apply directly on your upper and lower lips every day for best results. You can also apply it whenever you need it throughout the day. Volulip causes some mild tingling sensation when applied on your lips. Do not be afraid if you experience it, it is part of the working process.
One bottle of lip plumper can last you for a month if you use it correctly. The long-term effects of the product are visible after 4 to 8 weeks of use. However, that depends on the individual, because some users start to notice the difference immediately, while some notice the difference in few days.
Possible Side Effects
The manufacturer mentions that if you experience any irritation on your lips or skin while using this product, you should discontinue the use immediately, and consult your healthcare provider. Even though no side effects have been reported so far, there is always a first time for everything, especially because each individual is different. It is also important for us to remind you that the product has been scientifically studied and proven to be safe on the lips.
If you smoke, this product will still work for you. However, smoking decreases the production of collagen, making it easy for wrinkles to form. Therefore, we recommend that you decrease smoking gradually in order to achieve the optimal results even in a long run.
Price
You can purchase this product online, through the manufacturer's website
They offer discounts of up to 66% on this lip plumper. One bottle costs $49.00 as opposed to $69.00, which is the original price. You get even more discounts when you buy more than one bottle. For instance, you pay $33.00 per bottle if you buy three, and $24.00 each if you buy six bottles.
One bottle is meant to last you for a month if you follow the instructions correctly, which means that you will be covered for six months if you buy the 6 pack deal. We always recommend a bulk purchase for products like these, to save you some money.
We have noticed that you also do not have to pay for shipping if you buy the 3 pack or the 6 pack deal.
Despite the discounted price, it is still not cheap, and that is good because cheap products are often associated with low quality. With that said, it is not an expensive product either. It is just reasonable, and within the same price range as other good quality products on the market.
Guarantee
The manufacturer is very confident about their lip plumper. This is shown by their 365-day money-back guarantee. This guarantee gives you confidence as you buy this product, knowing that you can return it for a full refund if it does not work for you.
Fortunately, the company offers a whole year (365 days) of money-back guarantee. This means that you are allowed to claim for a refund within this period if you are unhappy with the results. We have had a look at other companies' money-back guarantee periods on similar products, and we found that most of them do not offer such a long period for the guarantee. Offering a long period of guarantee shows that the company really believes in their product.
Conclusion of Our Agelyss Lip Plumper with Volulip Review
Agelyss Lip Plumper with Volulip appears to be one of the best products on the market. All its ingredients have been clinically studied, tested and proven to have a good effect on the lips. They provide benefits such as improved softness, firmness, and smoothness, making your lips look fuller and younger. Unlike other products that take a couple of months to show effects, consumers that have used this formula started noticing results immediately, while some noticed the difference in a number of days. Long-term results can show within 4 to 8 weeks of use.
Apart from the good quality based on the ingredients, the product is vegan-friendly, not tested on animals, has no artificial ingredients and no additives. Moreover, you get huge discounts when you buy one bottle, and even more when you buy more than two bottles. You will not need to pay for shipping if you buy for $79.00 or more. Buying in bulks will save you a lot of money as opposed to buying just one bottle, which is what most companies offer.
We like that the manufacturer does not just claim based on scientific proof, which is something good, but they also back their claims with a 365-days money-back guarantee, to show their confidence on the effectiveness of the product.
The only negative thing that we could find about this product is that it gets sold out quickly, which means that some consumers might need to wait longer for their order.
It would have worked better if the product was available from various online retailers. This is perhaps something that the company will need to improve on.
As you search for the right lip plumper for you, remember that a good product has to be made from all natural ingredients that have been scientifically proven, has to have a money-back guarantee period of at least 365 days so that you can have enough time to return it if you need to; must offer bulk purchases and discounts; must be manufactured in an FDA registered facility and must have GMP certification. Lastly, remember to read various lip plumper reviews. So far this hydrating lip plumper has all the above-mentioned qualities. You might want to give it a try.
Top investigative research brought to you by the experts at Customer Review.