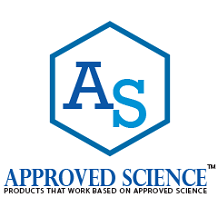 The Benefits of Health Supplements
Supplements have become incredibly popular within the last 20 years. More people are starting to become aware of their health, and are taking a more active role in trying to improve it. Today, over half of Americans take some sort of supplement, and many do so without a doctor's recommendation, proving that Americans really are attempting to take responsibility for their health before it's too late (1).
The most common supplements taken by Americans are multivitamins, minerals, calcium, omega-3 fatty acids, and fish oil supplements. Multivitamins are the most popular type of supplements because they help decrease the risk of vitamin deficiencies. Vitamin deficiencies can have serious health risks. For example, a Vitamin D deficiency can cause osteoporosis; a Vitamin C deficiency can cause muscle weakness; a calcium deficiency can cause osteoporosis and effect brain function (2).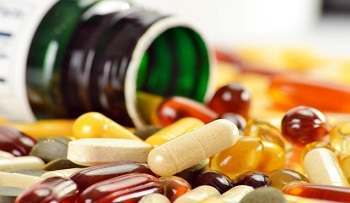 Of course, there are supplements that do much more than decrease vitamin deficiencies. There are many supplements out there dedicated to helping specific medical conditions. This can include supplements that help insomniacs fall asleep or supplements that help increase weight loss. The number of supplements on the market is almost overwhelming. The supplement industry brings in about $37 billion a year (3).
The Safety of Health Supplements
While supplements can have incredible health benefits, not all supplements are safe to take. Since supplements are considered to be more like food, rather than prescription medications, the FDA doesn't have much power to stop harmful supplements from being sold until they are already in stores. According to the FDA and DSHEA, manufacturers and distributors of supplements are legally required to label their supplements correctly; this means including a list of all their ingredients, the amount of each ingredient being used, and providing truthful claims about safety and effectiveness of their products (4).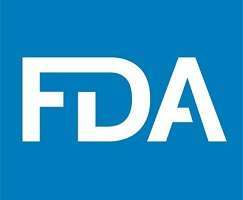 However, just because manufacturers and distributors are supposed to be truthful, it doesn't mean they actually are. This is usually because they can get away with it. It's easier than it should be for them to ignore the rules. Supplements don't have to be approved by the FDA in order to reach store shelves. Manufacturers don't actually have to prove that their supplements are as safe and as effective as they claim to be. In fact, the FDA can only get involved after the supplement is already being sold to customers. Even then, there's no guarantee the FDA will be checking up on all supplements. Most of the time the FDA only gets involved if reports about adverse side effects, false claims, or harmful ingredients being used, reach them (4).
We know this sounds like bad news. If manufacturers can get away with selling harmful supplements, or supplements that don't actually do anything, then how can customers tell if the supplement they are purchasing is safe or not? The answer is research. However, don't worry. We've done part of the research ourselves. We've researched many supplement manufacturers, and have found one that stands out from the rest. That company is Approved Science.
Who is Approved Science?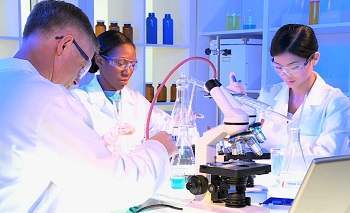 Approved Science is an institute that does everything in its power to produce supplements that help improve individual health and well-being. They understand that people want to improve their health in order to live life to its fullest. More importantly, they understand that people want to improve their health in a safe manner. So they dedicate their time, doing extensive research to find the best ingredients and to find out how those ingredients interact with each other, and with the human body. They conduct this research in top-quality labs, in order to provide safe supplements for their customers (5).
Why Choose Approved Science's Supplements? 
Approved Science offers a wide range of supplements because they want to help improve people's health in every area they can. They offer 32 different products that cover a large range of health conditions. Although, their large range of products doesn't make them the best. The way they formulate their products, and the steps they take before putting their products on the market, is what makes them superior to other companies.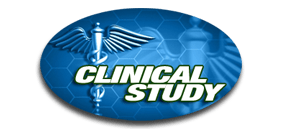 Approved Science's goal is "to design and create high-quality products for improved nutrition and health that will significantly enhance your quality of life." (6) They meet this goal by putting their products through an extensive research and evaluation process. There are important steps Approved Science takes to make sure their customers are receiving top-quality supplements.
All ingredients that are put into Approved Science's supplements are thoroughly researched by their team of experts. They make sure they only put the necessary amount of each ingredient into their products. Approved Science never puts more than what is required into a supplement, because they know that too much of certain ingredients can sometimes be harmful. Unlike some companies, they research how much of each ingredient is needed to be effective. This way their supplements are able to produce the desired results, while also being safe to ingest (6).
Unlike some companies, Approved Science also clearly lists all of their ingredients on their labels, as well as on their website. They even go one step further than just giving their customers a list of ingredients. They include a section on their website, for every single one of their products, where they provide a description of each ingredient. They do this so that their customers know exactly what they are putting in their body. Approved Science does not put in any unnecessary or harmful ingredients, such as pesticides or additives, into their supplements.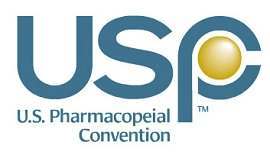 Not only does Approved Science research their ingredients, but they strictly follow US Pharmacopeia guidelines. US Pharmacopeia guidelines and standards are extensive, but companies who dedicate themselves to making sure that their staff, laboratories, and products, meet all US Pharmacopeia standards are the most trustworthy companies in the United States. Companies, such as Approved Science, who follow US Pharmacopeia standards provide safe products that pass numerous strength and quality tests, as well as correctly labeling all of their products so that customers know exactly what they are getting (7).
Along with following US Pharmacopeia guidelines, Approved Science is cGMP certified. Being able to advertise the cGMP-certified seal proves that Approved Science is dedicated to selling top-quality supplements. cGMP regulations are enforced by the FDA. To receive a cGMP certification, companies have to pass a number of tests. Products must pass identity, strength, quality, and purity tests. Not only does the product itself have to pass regulations, but a company's lab has to prove that correct procedures are being followed, and the staff must pass all health inspections in order to be certified (8).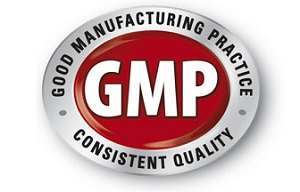 The fact that Approved Science researches their ingredients, follows US Pharmacopeia guidelines, and has received the cGMP-certified seal, proves that their supplements are the top products on the market. Customers who purchase supplements from Approved Science don't have to worry about hidden ingredients or false claims.
Why Approved Science is a Top Company
We've already discussed why Approved Science's supplements are among the top supplements on the market. However, it's not just their products that make Approved Science a top company. Approved Science is more than just a supplement manufacturer. They are a company that cares about their customers and their reputation.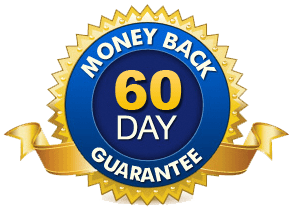 Many companies only give refunds for products that were damaged during shipping. Some companies don't give refunds at all. This is not the case with Approved Science. They have a 60-day money-back guarantee for all their products. Customers who are unsatisfied with their product can return them within 60 days of purchase to receive a full refund. No questions asked. Approved Science will even give refunds for partially used products, or products that were on sale during the time of purchase. This type of policy shows that Approved Science believes in their products, but more importantly, it shows that customer satisfaction is their top priority (5).
Approved Science's prices are also hard to beat. A one-month supply for any of their products costs around $49.95. This may sound expensive, however, in this industry, you get what you pay for. Lower-priced supplements often use lower-quality ingredients. This isn't the case with Approved Science. They use top-quality ingredients, and their supplements are priced accordingly. However, this doesn't mean Approved Science's products aren't budget friendly. They often offer a number of sales packages including buy 2 at a discounted price, buy 2 and get 2 free, and buy 3 get 3 free deals. Their products are also very easy to order online and have easy to navigate websites that contain lots of useful information.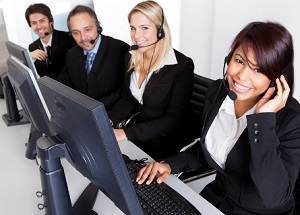 Approved Science also has an excellent customer service team. Customers can contact them with any questions or concerns they have. Their customer service team is available by phone every single day of the week. They can also be reached through email, or through a form on their contact page. They also encourage customers to reach out to them and tell them about their results. Approved Science is always working to make sure their customers are receiving the best.
Concluding Summary of Our Approved Science Review  
With so much uncertainty surrounding the safety of supplements, we're confident in saying that Approved Science is one of the best supplement manufacturers out there. We highly recommend them, and their products, because they've shown that safety and customer satisfaction are their top concerns. They are a company that can be trusted to provide safe supplements that help improve the body's overall health.
Top investigative research brought to you by the experts at Customer Review.