Biogetica Freedom Kit Review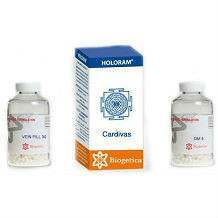 If you have to struggle daily with varicose and spider veins but you are getting tired of this condition you have to find the treatment that will help you. Varicose veins are a serious medical condition that affects many people all over the world. This condition also brings a lot of pain and discomfort. If you are one of these people you must pay attention and find out everything about a great treatment option called Biogetica Freedom Kit Review. It seems that this product is very effective and that it brings positive results in a very short time. This product is used by many people in treating varicose and spider veins. Why shouldn't you try it? Find out more about Biogetica Freedom Kit and decide whether this is what you need or not.
Ingredients
This product actually contains three different products. Here is what you can find in these products:
Vein Pill 30:
Collinsonia 30
Carbo Veg 30
Cardus Marinus 30
Fluoric Acid 30
Calc Flour 6x
Nux Vomica 30
Hamamelis 30
OM 5 Circulation
Potent Bio-energetic impressions of arterioles, arteries, veins and their tissue and also arterial tissues.
HoloRam Cardivas
Triphala Dried Extract
Hawthorn in Powder
Olive Dried Extract
Ginkgo Dried Extract
Ashwagandha o Witania Dried Extract
Goldenrods Dried Extract
Green Tea
Dog Rose Dried Extract
California Poppy Dried Extract
Mouse-Ear Hawkweed
L-Arginine
Conenzyme Q10
L-Citruline-DL-Malate
Quercetin
Zinc Gluconate
Vitamin E
Potassium Gluconate
Vitamin B6
Magnesium Stearate
Manganese Gluconate
Dosage
You can find this product's recommended dosage a little bit overreacted. The producer says that you should take about 17 pills per day. Here is how you should take the products in the kit.
You have to take Vein Pill 30 three times per day for about 5 to 6 months. If you experience pain you can take 2 or 3 tablets daily. When you start feeling better you can go to one pill per day again.
You have to take four pills of OM5 Circulation, three times per day.
As far as HoloRam Cardivas is concerned, the manufacturer says that you have to take two capsules per day. In order to see positive results, it's best to take these pills in the morning before you have breakfast and in the evening, before you eat dinner.
Side effects
You can't find any specific information about this product's side effects on the manufacturer's website but you have to be aware that you have to consult your doctor before starting treatment.
Price
This product is sold in bottles which contain 60 capsules and it costs $99.00. As you can notice, the price is a little high.
Guarantee
On the producer's website you can find out that they offer a 100% money back guarantee but unfortunately you can't find anything else. You should contact the manufacturer and discuss this matter.
Conclusion – Biogetica Freedom Kit Review
Biogetica Freedom Kit seems like a very reliable product which can help you get rid of varicose veins and all the annoying symptoms. Many people used this product and said that it really works. However, it seems a little over priced and the money back guarantee is not fully defined.
Top investigative research brought to you by the experts at Customer Review.