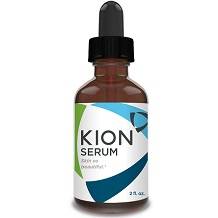 This review focuses on the product Kion Serum, formulated to reduce the appearance of wrinkles. It also claims to enhance skin firmness and elasticity, promoting an even skin tone. It invigorates dull skin, making the skin smooth and glowing. This product is also said to defend the skin against free radicals by manufacturing collagen. Suitable for all skin types, including hypersensitive skin, this serum may be used instead of a moisturizer. Continue reading this review to discover the facts about this serum. Read out the ingredients found in this product, the instructions of how to use this product, what guarantee does the maker of this product offer and the price of this product.
Ingredients
Aloe vera
Jojoba oil
Amla
Lavender
Wild oregano oil
Geranium
Palmarosa
Turmeric
Juniper berry
Lemon
Patchouli
Aloe vera hydrates the skin and is a good source of vitamins A, C, D, E, and B12. This substance also offers cooling and soothing properties for irritation and itching. Jojoba oil is a good source of vitamin E while offering antioxidant properties. Skin stays smooth while providing a barrier which seals in moisture. Amla (Indian gooseberry) is rich in vitamin C, minerals, tannins, amino acids, polyphenols and flavonoids. Triphala supports skin resistance to free radical damage. Wild oregano oil, rich in carvacrol and thymol compounds, can kill harmful microbes, while lavender is used for various skin disorders. Geranium gives elasticity to the skin. Palmarosa offers hydration. Turmeric is a good source of antioxidants which reduce pigmentation. Juniper berry has cleansing and stimulating properties, and the vitamin C in lemon helps to revive the skin and make it glow. Patchouli helps with cracked and chapped skin. Even though the ingredients are effective, they cannot match those found in products comprising at least five patented and clinically proven ingredients. However, this product is all-natural and hypoallergenic.
Instructions
User instructions are easy to follow. The serum should be shaken well. Two to three pumps may be applied to a clean face and neck. Only a thin layer should be applied if on the body or hair.
Price
The product Kion Serum is available online at $69.00 per bottle. Consumers subscribing to this product may receive a discount of 10%, therefore $62.10 per month. These subscription services are not easy to cancel, the subscriber's credit card being deducted on a regular basis. The manufacturer offers no package deals.
Guarantee
This manufacturer of this skincare product offers an unconditional 30-day money-back guarantee on the product. The consumer may receive a refund for the product only , therefore not for the shipping fee.
Conclusion of Our Kion Serum Review
Kion Serum is an interesting product that comes with a 30-day money-back guarantee. User instructions are easy to follow. However, it is manufactured without at least five patented and clinically proven ingredients. Also, no package deals are offered which would not only have saved consumers, but rewarded them for their loyalty. Therefore, even though this product has come good points, it also have many more negative aspects a consumer should be aware of.
Top investigative research brought to you by the experts at Customer Review.