NouveauLashes Lash & Brow Conditioning Serum Review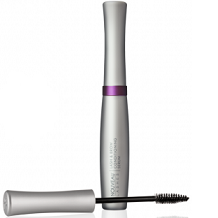 NouveauLashes Lash & Brow Conditioning Serum claims to provide fuller lashes and protect them from external aggressors. They argue that their complex blend of ingredients offers long-lasting and gentle support. But, is it the best eyelash/eyebrow serum on the market? The following review assess the product quality to help you make a wise consumer purchase.
Ingredients
Bis-peg-12 Dimethicone
Aesculus Hippocastanum (Horse Chestnut) Seed Extract
Alcohol Denat
Ethylhexylglycerin
Aloe Barbadensis Leaf Juice
These are a few ingredients found in the formula. It is concerning to note that the manufacturer does not stipulate which are active. Therefore, we cannot be certain which are supporting the product benefits. That said, we will outline a few common ones Bis-peg-12 Dimethicone is a silicone-based polymer. It gives the skin a smoothe feel, improves spreadability, and adds lubrication. Horse Chestnut Seed Extract contains important chemicals and nutrients, namely aescin. Aescin can reduce swelling, poor circulation, and itching. As a result, it can promote healthy skin. Ethylhexylglycerin is a skin conditioning ingredient. This use of this preservative is somewhat concerning. Aloe Barbadensis Leaf Juice is a natural anti-inflammatory. It commonly reduces skin damage and heals conditions. It may improve the skin's appearance. Biotin, or Vitamin B7, promotes the growth of healthy new cells. As a result, it combats irritation and dryness.
Several of these ingredients may prove beneficial, however, the presence of Alcohol Denat is concerning. It is a questionable ingredient that may cause adverse side effects. Furthermore, the formula does not contain any patented ingredients. Patented ingredients, which can be found in competitor products, are clinically proven to provide effective results. As an example, Argeline NP visibly reduces wrinkles within fifteen days of use. It is, however, pleasing to note that the product is animal cruelty-free and vegan-friendly.
Instructions
The manufacturer provides fairly clear instructions for use. The suggest applying it to clean lashes from root to tip, and/or brow by sweeping through them with the applicator wand. Users should apply it twice per day. Also, you can use it prior to applying mascara. It is extremely disappointing that they do not provide the ingredient concentrations. Consequently, we cannot gauge the formula's strength.
Price
NouveauLashes Lash & Brow Conditioning Serum retails for $26.16 per 8ml tube. This is relatively affordable in comparison to alternatives on the market. However, the quantity of product per purchase is very low. Furthermore, the affordable price is likely due to the fact that it does not contain clinically proven patented ingredients. Therefore, it may not deliver optimal results. It is also disappointing to note that there are no discounts or bulk buy deals. In saying so, long-term use could become extremely expensive.
Guarantee
The manufacturer offers a 7-day guarantee on products with damages. Firstly, this guarantee is extremely short. It does not live up to the market standard and does not allow enough time to test product efficacy. Secondly, you may not be eligible for a refund if the product does not work. These are indications that the manufacturer is not confident in its effectiveness. It is even more concerning to find a lack of customer reviews. Therefore, we cannot accurately assess its quality. This can only be done after committing to a purchase. There are many more proven alternatives to consider.
Conclusion of Our NouveauLashes Lash & Brow Conditioning Serum Review
There are a few appealing selling points for NouveauLashes Lash & Brow Conditioning Serum. Firstly, it contains a few beneficial ingredients. Secondly, the price is fairly affordable. However, it also includes certain questionable ingredients and does not contain patented ones. Therefore, it is likely inferior to competitors that do. Also, the guarantee is too short to assure efficacy and there are no customer reviews to vouch for it. Therefore, we do not recommend purchasing it.
Top investigative research brought to you by the experts at Customer Review.