BRI Nutrition Forskolin Review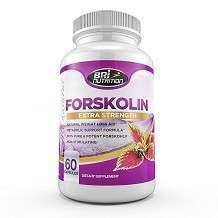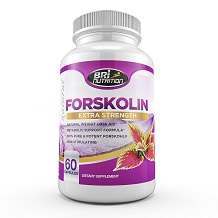 There are literally hundreds of different Forskolin weight loss supplements out in the market today, which makes it difficult to tell the good from the bad. Of course, no one wants to waste money on a low quality product that promises amazing results. To pick the best supplement, you have to look past the marketing and check out the facts for yourself.
Today, we look at BRI Nutrition Forskolin, which is labelled as an 'Extra Strength' weight loss supplement that is completely natural and non-stimulating. It lists many benefits like increased fat metabolism to trim down belly fat, as well as improved cardiovascular, respiratory and digestive health.
Forskolin supplements use root extracts from the Coleus forskohlii plant, also known as the Indian Coleus. In different parts of the world and for many generations, it has been used to treat various conditions such as heart disease.
More recently, clinical studies have shown that Forskolin is also effective at changing the body composition of overweight men – significantly reducing body fat, and to some extent, increasing lean body mass. This explains the sudden popularity of Forskolin as an alternative weight loss treatment.
Ingredients
Since not all supplements are created the same, let's take a look at what BRI Nutrition is really made of.
Each veggie capsule contains:
250mg Forskolin Complex (Coleus forskohlii root standardized to 20%)
Aloe Vera powder
Vegetable Cellulose
Its only active ingredient is derived from Coleus forskohlii root extract. Compared to other Forskolin supplements, it contains a significant amount of Forskolin at 250mg. Its Forskolin content is standardized to 20% which would be equivalent to approximately 50mg of Forskolin with every capsule. It is important to note, however, that this is not the only weight loss supplement in the market today that offers such a highly potent dose of Forskolin.
Dosage
BRI Nutrition suggests taking one veggie capsule per day, ideally prior to eating a meal. Since BRI Nutrition Forskolin has a high Forskolin content in every capsule, one should not exceed the manufacturer's recommended dose.
Side Effects
The manufacturer cautions that this product is not intended for pregnant women, nursing mothers or people below 18 years of age. It also states on its website that it might cause low blood pressure. There are also several reviews on Amazon that state that the product made them feel nauseous.
Price
A bottle of BRI Nutrition Forskolin, which has 60 capsules, costs only $19.97. Each bottle should last up to two months with regular use.
Guarantee
The manufacturer offers a 100% Satisfaction Guarantee. Based on its standard return policy, you have up to 30 days to return any unopened products you don't wish to keep. Return shipping costs will also be deducted from all refunds made.
Conclusion – BRI Nutrition Forskolin Review
BRI Nutrition Forskolin offers a relatively high dose of Forskolin at a very low price of $20. And while BRI Nutrition offers a money back guarantee, its details are unclear. There are also multiple reviews on Amazon of people complaining of nausea when taking BRI Nutrition Forskolin.
Considering these points, you will probably be better off with other quality Forskolin supplements that offer a similarly high dose of Forskolin extract, but with the assurance of a proper money back guarantee. Simply picking out a product based on the lowest price you can find may end up costing you more in the long run if the supplement doesn't actually help you lose any weight at all.
Top investigative research brought to you by the experts at Customer Review.