Cougar Perfect Pout Lip Plumper Review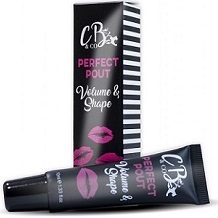 This review will take a close look at a product called Cougar Perfect Pout Lip.
Cougar Perfect Pout Lip Plumper is designed to give your lips a pouting look. It contains ingredients that increase the volume of your lips, decrease the signs of aging and sagging, and improve hydration and softness. According to the manufacturer, this superficial lip texture shows a visible impact on the lip shape.
Ingredients
The following ingredients are responsible for the internal and superficial lip texture with a visible impact on the lip shape:
Volulip works by shaping, plumping and moisturizing the lips. It mimics hyaluronic acid injection by doubling its synthesis level, giving your lips a plumper shape.
Vitamin E  contains antioxidant and moisturizing properties
Peppermint and Corum are for a heating and cooling sensation that creates a tingling effect but also creates a refreshing flavor and scent.
It is indicated that the amount of Volulip in this product is 1%, however, the amount of other ingredients is not indicated. This is not good because it is important that consumers are aware of before they can buy the product.
Instructions
Simply squeeze the tube for some of the product to come out, and then use the applicator on the end of the tube to rub the product around the lips, ensure all of the lip area is covered for a more intense and fuller result.
Price
You can purchase Cougar Perfect Pout Lip Plumper through the manufacturer's website for $19.49. This is a reasonable price. There are products that cost more than it.
Guarantee
We searched the entire website to see if there is any information regarding a guarantee. Unfortunately, we could not find any, which means that it does not exist. The lack of guarantee puts you as a customer at risk because beauty products do not work for everyone. Therefore, you will lose if this product does not work for you. In simple words, you will be taking a risk by purchasing it.
Conclusion of Our Cougar Perfect Pout Lip Plumper Review
Cougar Perfect Pout Lip Plumper might be effective in giving your lips the pouty and plumpy look while providing them with moisture and anti-aging properties. The price is reasonable. There are other similar products on the market that cost more than it. The few consumer reviews on the manufacturer's website are all positive, which is promising.
However, the consumer reviews on Amazon are disappointing. Most consumers are unhappy about the product, saying that it does not work, smells bad, and it is sticky. In other words, they did not benefit from using it. We recommend that you take the reviews outside the producer's website seriously because the ones on the manufacturer's website can be easily manipulated since the manufacturer has access and all the editing rights to the site.
Furthermore, there is no money-back guarantee on this product, which means that you would be taking a risk by buying it, as you will not be refunded if it does not work for you. Lastly, the amount of each of the ingredients is not stated. Due to these reasons, we do not think that it would be a wise decision to purchase Cougar Perfect Pout Lip Plumper.
Top investigative research brought to you by the experts at Customer Review.