Évol Skin Care Instant Lip Plumper Review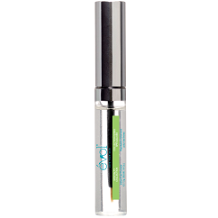 The following review is on a product called Évol Skin Care Instant Lip Plumper. The manufacturer claims that this product will instantly plump and smoothen the lips while hydrating and moisturizing skin. However, is this product the best solution for luscious lips available on the market? We shall examine various product aspects to determine that answer to help you make a wise purchase choice.
Ingredients
The formula highlights Oligopeptides as the product's primary key active ingredient. Oligopeptides are a variety of essential peptides, which are amino acids that are your skin naturally produces to repair any damage. These peptides support collagen production as well as strengthen the skin's connective tissue to deliver stronger and more resilient skin.
Although these peptides benefit the product formula, the absence of patented ingredients within the formula may limit the product's efficacy in comparison to alternative brands. Patented ingredients ensure product efficacy by delivering specific benefits. As an example, Volulip firms and hydrates lips while improving volume. Argaline NP decreases the reduction of the degree of existing facial wrinkles within 15 days of use. Syn-Coll boosts collagen production and protects the skin against collagen degradation. In saying so, the product may not be as effective as brands that offer these patented ingredients.
Whatsmore, there is no clear claim nor certification that this product is cGMP certified or cruelty-free. This is a concern as this raises questions as to the quality and ethics of the production process.
Instructions
The manufacturer provides very vague instructions for use. They merely suggest smoothing as much as you need evenly over the lip area. You can apply it underneath lipstick or on its own. They fail to provide an indication of the optimal frequency of application. Furthermore, they do not stipulate the ingredient concentration. As a result, we cannot determine if it is strong enough to yield the best results. The fact that it contains only one ingredient and no patented ones makes it seem unlikely.
Price
Évol Skin Care Instant Lip Plumper retails for $30.66 USD. At first glance, this does not appear to be overly expensive. However, considering the product only contains 7.5ml and it does not include any patented ingredients brings the relatively high price into question. There are more affordable alternatives that contain superior formulas. The fact that they do not offer discounts or bulk buy deals is also concerning. As a result, long-term use could become a costly endeavor.
Guarantee
The manufacturer does not clearly define a guarantee or return policy. This is extremely concerning as you may not be eligible for a refund if it does not work. This showcases a lack of confidence on the manufacturer's behalf. The only form of customer support is an inquiry form on the website. This does not live up to the market standard. We were unable to locate customer reviews. Therefore, we cannot be certain that this product is effective. There are more reliable options to consider.
Conclusion of Our Évol Skin Care Instant Lip Plumper Review
Évol Skin Care Instant Lip Plumper has a key active ingredient that is known to deliver some plumping and smoothing benefits. However, the absence of patented ingredients is unfortunate and may limit this product's efficacy in comparison to other brands on the market. Furthermore, the product is lacking an important certification to validate the quality and ethics of the production process. Although the price may seem affordable, it does not offer value for money as would other brands on the market. The refund policy is not defined and was below the market standard for customer support, which is a concern. For these reasons, as well as absent customer reviews, we do not recommend this product as a worthy purchase choice.
Top investigative research brought to you by the experts at Customer Review.