Organic Moisturizing Lip Balm Review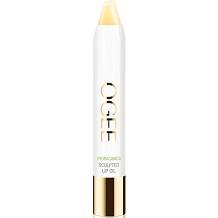 In this review the product Organic Moisturizing Lip Balm, also known as Organic Moisturizing Lip Balm with Jojoba Oil, will be examined. This product is claimed to moisturize and hydrate the lips. The manufacturer claims that their product melts instantly on contact with the lips, making them soft, hydrating and moisturizing them. This product is said to refresh, condition, and plump the lips, thereby improving their appearance. Furthermore, this product is claimed to offer a veil of care. It forms a light emollient layer of butters and waxes that protects the lips. This product also claims to be suitable for all skin types. Continue reading this review to discover the facts on this product.
Ingredients
Olive fruit oil
Beeswax
Coconut oil
Jojoba seed oil
Peppermint oil
Vitamin E
Sunflower seed oil
Peppermint oil helps to stimulate the blood flow to the skin surface by means of its menthol compound. This helps lips appear healthier and fuller. Beeswax guards lips against the elements, while allowing the skin to breathe. Coconut oil not only softens but smooths the surface of the skin as it contains saturated fats. This product is free from chemicals, parabens, synthetic fragrances, phthalates, dyes or petrochemicals, gluten and GMO. This product has not been tested on animals.
Instructions
User instructions are clear and easy to follow. The manufacturer offers a two-step process and images showing how to apply this product. The manufacturer states that the consumer should first open and turn the base of the stick to expose only as much as needed to put on. The product's formula is soft, therefore a consumer could apply too much if not careful. This product should be applied to clean lips throughout the day and before bed. It may also be worn under lipstick as a moisturizing base.
Price
The manufacturer does not declare the price of the product on the company website.
Guarantee
This manufacturer offers a 365-day money-back guarantee on this product. The consumer will need to contact the company first before returning the product. The consumer will, however, not be refunded for the shipping fee spent.
Conclusion of Our Organic Moisturizing Lip Balm Review
This product, Organic Moisturizing Lip Balm, seems a worthwhile purchase. The company does offer a 365-day money-back guarantee. Ingredients are free from chemicals, parabens, synthetic fragrances, phthalates, dyes or petrochemicals, gluten and GMO. This product is not tested on animals. However, we are unsure about the price of this product as the company fails to share this on their website. Also, the product lacks patented and clinically proven ingredients. Although the products are all-natural, this does not mean that they are effective. This product contains beeswax: some people are allergic to bees and bee products. More so there are so plentiful other skin products on the goods which undesirable aspects are less than the helpful aspects. More so that are filled with patented in addition clinically proven ingredients that are recognized to work, that have firm guarantees, a copious amount of client reviews, very outstanding bundle deals that save the client money in addition reward them for their ongoing loyalty additionally very useful websites – which contrast from this explicit skincare merchandise.
Top investigative research brought to you by the experts at Customer Review.