Fuma Natural Antagut Review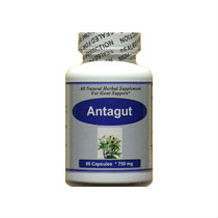 This is a review of Fuma Natural Antagut. This product is a dietary supplement that aids in healthy uric acid metabolism and provides relief from symptoms of gout. It not only reduces the blood uric acid level and prevents the formation of fresh crystals in joints but also dissolves existing uric acid crystals. Gout is a type of arthritis that affects millions of people. It is cause by a uric acid accumulation up the blood and which then causes joint inflammation. There are two types of gout: acute and chronic. Acute gout is a painful condition that usually affects only one joint; chronic gout is defined by repeat periods of pain and inflammation. With chronic gout often multiple joints are affected. We decided to conduct some independent research online. Read on to learn more about this product and whether it is right for your situation.
Ingredients
This is an herbal supplement, not a a medication.
Morinda (Morindae officinalis)
Eclipta (Elipta alba)
Alisma (Rhizoma alismatis)
Prunella (Spica prunellae)
Berberine
Morinda reduces soreness in back and knees and is also used as a cure for impotence or infertility. Elipta is often used in Ayurvedic medicines to treat liver ailments and reduce inflammation. It keeps the liver healthy and makes the blood purification process more effective. Alisma looks after the overall health of the kidneys, bladder, spleen and stomach. It is also a diuretic that increases urine production and removal of waste through it. Prunella is an herb with anti-inflammatory properties that reduces gout swelling. Berberine is commonly used in Ayurvedic medicine to treat multiple diseases.
Dosage
Suggested dosage of Fuma Natural Antagut is three capsules two times a day. Those with sensitive stomachs may prefer to take this product with food.
Price
While the listed price on a 60-capsule bottle is $25, it is available on the company website for a reduced price of $19.50. However, since the daily dosage is 6 pills, the effective monthly price of this supplement is $58.50. This is extremely high compared to other gout supplements.
Guarantee
The company provides a refund on all unopened bottles and on one opened bottle within the first three months of purchase. The money will be refunded minus shipping and handling costs. This guarantee is meaningless, as it cannot be used to ensure effectiveness of the product because it is difficult to judge if the product is working in less than 10 days.
Conclusion of Fuma Natural Antagut Review
While this may be a good, effective herbal product, it is exorbitantly priced. The dosage is high and there is no effective guarantee that allows you to make sure that the product works for you. In addition, the herbal ingredients used in Fuma Natural Antagut are rarely used in common gout supplements. These ingredients do nothing to reduce formation of uric acid and have a general diuretic and inflammation relieving effect only.
Top investigative research brought to you by the experts at Customer Review.